Everyone's most talked about battleground stock has been back in play in a big way this week. Yup, GameStop (NYSE:GME). And for good reasons too. Right now though, the price charts of the following three most-shorted stocks have our attention as more actionable trading vehicles for the rest of us.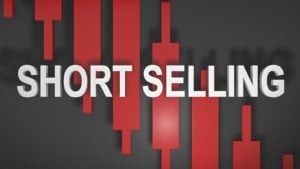 "Gamestonk!!" The market's most badass short has been keeping the David-versus-Goliath crowd busy with its impressive volatility the past couple sessions. On Wednesday, GME was slammed by 34% and straight into the 76% retracement level of February's lowly $38.50 print we all wish we bought to March's "of course we took profits" high of $348.50.
The culprit? GameStop's stock plunge was driven by an earnings disappointment, lack of details by management regarding its turnaround strategy and buzz of a possible capital raise. But apparently some bulls failed to receive or understand the meme stock's bearish memo.
A day later, Wall Street's most celebrated and despised heavily-shorted stock saw what's become a storied band of merry retail traders from Reddit's WallStreetBets forum and brokerage upstart Robinhood busy stealing GME stock back from the enriched and typically much larger bears. Shares of GameStop surged nearly 53% Thursday. Those traders weren't alone either.
Data from Fidelity has revealed GME as the most actively traded stock by its retail customers. Moreover, buy decisions swamped sell orders by a margin of nearly 3-to-1. Peter Lynch must be rolling his eyes at the brokerage's new breed of investor.
Enough about GameStop though. As much theater and ultra-volatile profits and suffering GME stock has distributed this week, today it's some of the market's other most-shorted stocks which offer opportunities that may stand the test of time or at a minimum, offer more than a day trading, meme-driven reality.
The first of our most-shorted stocks to trade is Riot Blockchain. Some might take issue with the Bitcoin (CCC:BTC-USD) miner. It appears to have just over 14% of its float shorted. And to be fair, the short interest isn't meme-worthy given what we've seen in 2021. Nevertheless, historically it's a large percentage of bears betting against the company.
Today and if you're a fan or upbeat about digital currencies, RIOT stock is also building a promising price pattern and actionable entry for bullish investors.
Technically, shares of RIOT have just confirmed a candlestick pivot within a higher-low variation of a double-bottom corrective base. From here and if the pattern rhymes with historical tendencies, a breakout to new highs should be in the offing over the next month to several weeks. For long exposure, I'd favor using a May out-of-the-money bull call spread.